Chesapeake Bay Boat Tours & Family Cruises
Family-focused Adventures and sightseeing tours on the Chesapeake Bay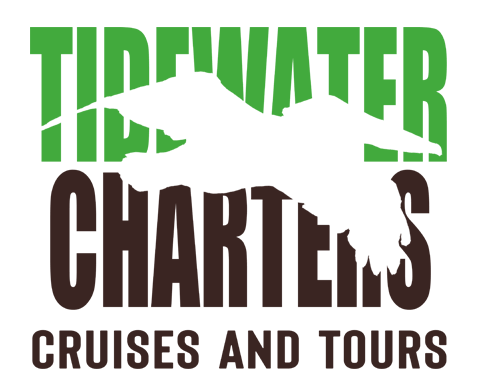 Join us for an unforgettable adventure on the Chesapeake Bay
Looking for First-class
Chesapeake Bay Boat Tours?
Tidewater Charters Cruises and Tours specializes in custom Chesapeake Bay boat tours for your family, group, wedding party, or anyone who'd like to enjoy the beautiful Chesapeake Bay on Virginia's eastern shore.
Custom tours include sightseeing, sunset cruises, sand bar trips, dolphin watching, family-focused tours, wildlife photography, and private party events. Come relax and enjoy the best part of the Eastern Shore with our professional captain and crew! 
Our exciting
Family-Friendly Adventures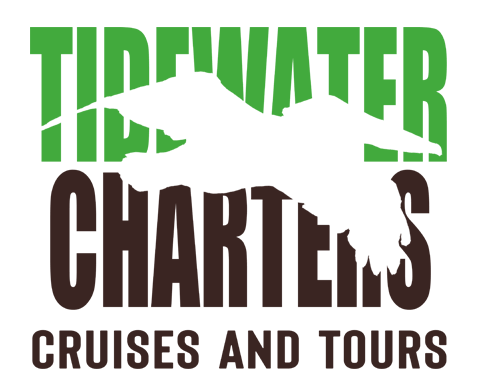 Contact us today to Book your Adventure!
Book a Custom Chesapeake Bay Boat Tour
Discover all of our adventures on the Chesapeake Bay
The Chesapeake Bay is a natural estuary basin that stretches roughly 200 miles along the eastern coast of the United States. 
In these waters, the fresh waters from rivers like the Potomac meet and mix with the salty seas of the Atlantic ocean, creating a diverse natural ecosystem that is home to a wide variety of awe-inspiring animal species.
At Tidewater Charters, our professional team of Captains are passionate about the conservation of this critical estuary system, and welcome guests aboard to explore some of its most unforgettable experiences. 
Discover more of what Tidewater Charters has to offer for your exciting adventures on the Chesapeake Bay!
What our Guests are Saying

Memories that last a lifetime
Whether you're with Captain Tyler or Captain Robbie, your experience will be top-notch. When you combine their expertise with high-quality gear and extraordinary work ethic, the results are epic! Tidewater Charters will allow you to experience memories that last a lifetime.
– Mark B


Wouldn't go with anybody else!
Great times with Tidewater Charters!! We were lucky enough to have both Capt. Robbie and Capt. Tyler on our charter!! Both so knowledgable on navigating the waters of the Chesapeake Bay and the Cobia were plentiful and delicious. Before we could get our items off the boat, our fish were cleaned and filleted and ready for grilling for dinner! Have already booked for next year and highly recommend these two for all occasions!!
– A. Curry


Great Fishing!
Another fantastic trip with Captain Tyler Nonn and Captain Robbie. Cobia were plentiful and the reds we're giants. The best tackle, awesome boat and the fishing knowledge these guys share has the recipe for yet another trip of a lifetime. Can't wait to do it again.
– Gregory H.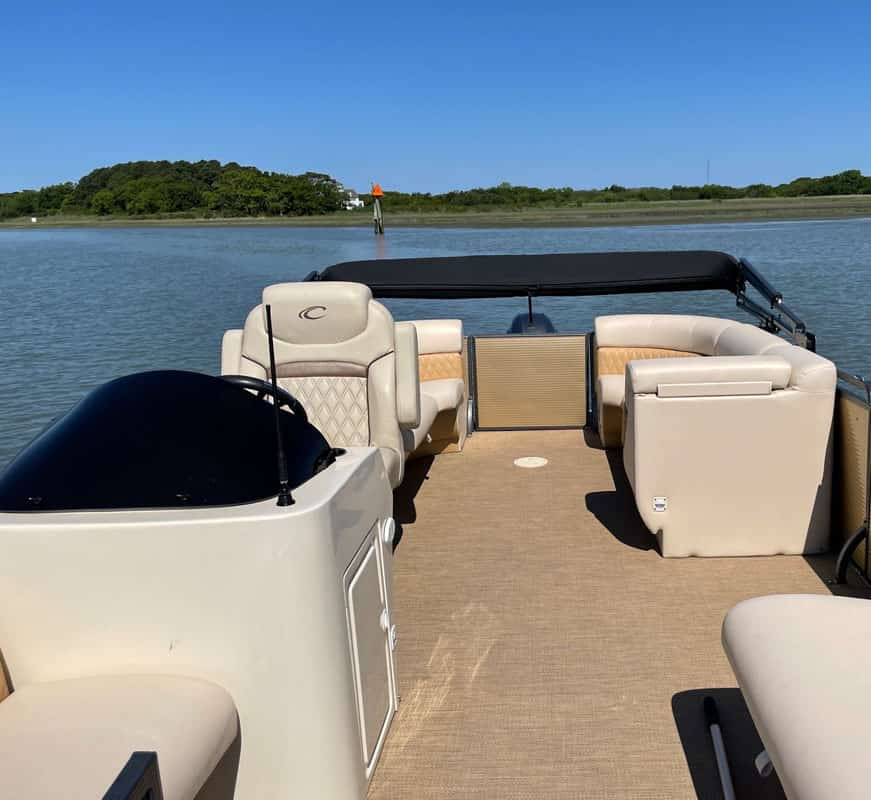 Come Cruise with
Tidewater
Over 15 years of Professional Custom Charter Experience
Captain Tyler and the team put all of our experience to work for our valued tour guests. From helping our guests customize the perfect adventure on the Chesapeake to providing local knowledge to make your tour absolutely unforgettable, Tidewater Charters makes sure that you leave the boat with a smile on your face!
What we supply:
Stable & Comfortable Cruising Boats
Knowledgeable Captain and Crew
Water
A great time!
What you need to bring
Rain gear
Camera
Lunch and any beverage you would like besides water
Beverages to enjoy your cruise!
Join us for a custom adventure on the Chesapeake Bay!