Ready for unforgettable Chesapeake Bay Fishing?
Captain Tyler Nonn &

The Tidewater Story
Tidewater Charters is owned and operated by Captain Tyler Nonn. Since establishing the company in 2009, Tyler's guide services specialize in Chesapeake Bay Fly Fishing and Chesapeake Bay Light Tackle fishing for striped bass, redfish, and cobia in the Chesapeake Bay. Other offerings outside of the Eastern Shore include guide services out of the Florida Keys.
Tyler's philosophy as a guide is to move with the fish – from December to March Tidewater Charters skip out on the cold waters of the East and bases guided trips out of the Florida Keys. Most time is spent around Big Pine Key targeting sailfish, blackfin tuna, cobia, tarpon, kingfish and more.
Starting in April Tyler and Tidewater return to the Eastern Shore to capitalize on the giant migratory striped bass that invade the upper Chesapeake Bay for their annual spring spawning run. Although water temperatures rise in May, Tyler continues the pursuit of striped bass and guides from the lower Chesapeake Bay to the coastal waters of Virginia.
Tyler proudly equips anglers of any age or skill for success during a trip. Offering all top-notch equipment for their use that day. Most guide trips Tyler offers are suitable for two anglers but can accommodate up to four.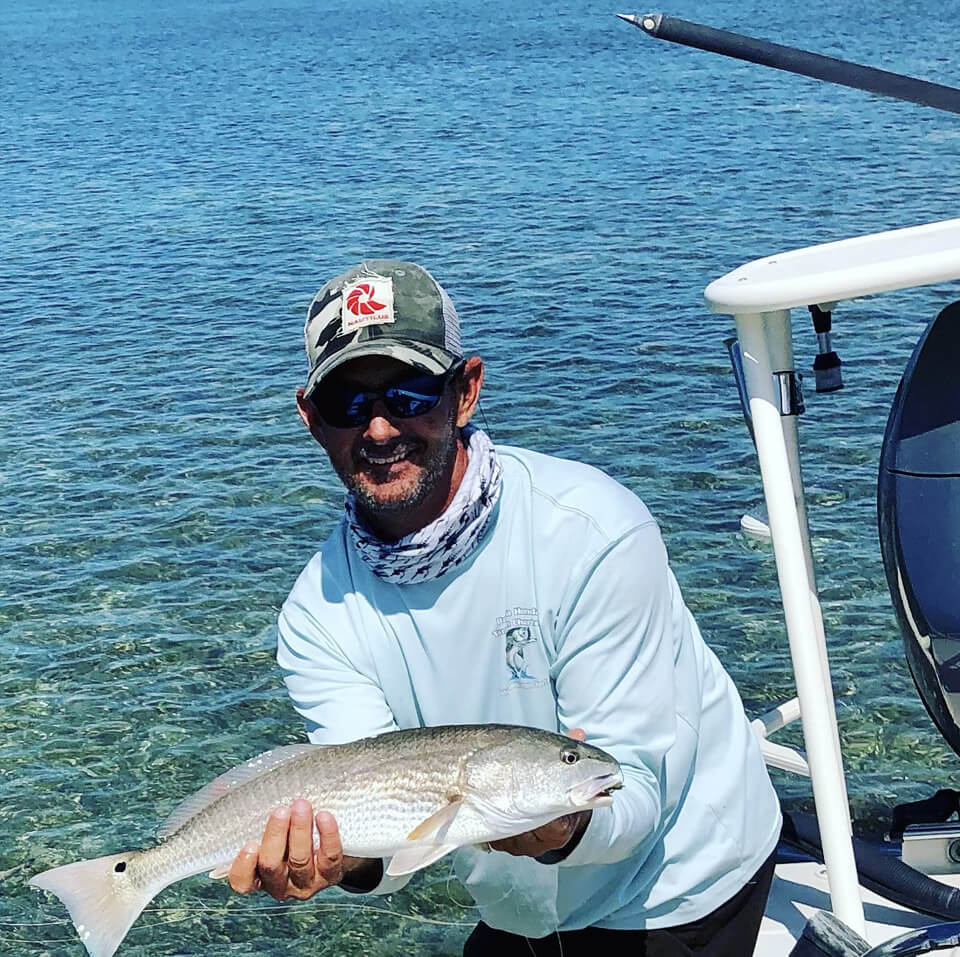 Capt Kevin fishes for Tarpon in April, May, and part of June at the Bahia Honda, and then migrates to the Chesapeake for the summer months pursuing all the bay's species.
Captain Kevin is a real "southern gentleman" and is as polite and easy-going as they come.
He is a dedicated captain and remains focused on putting his crew on fish.
His occasional first mate "Casey" the Border Collie is even more focused on the fish than any angler and is guaranteed to put a smile on everyone's face.
Check out his website and what he's doing when he's not in the Chesapeake!
Born and raised in Cape Charles and able to trace his roots to the 1600s right here on the Eastern Shore.
Andy has spent his entire life on the Shore except for the 4 years he served in the Marine Corps.
After which he became a police officer for the Bridge-Tunnel which offered him beautiful views of the water but he couldn't get wet.
So began a 23+ year career with the Marine Police. Patrolling the waters above and below the surface he is excited now to share his knowledge of our local waters and discuss its past, present and future and he may even get you to laugh a little.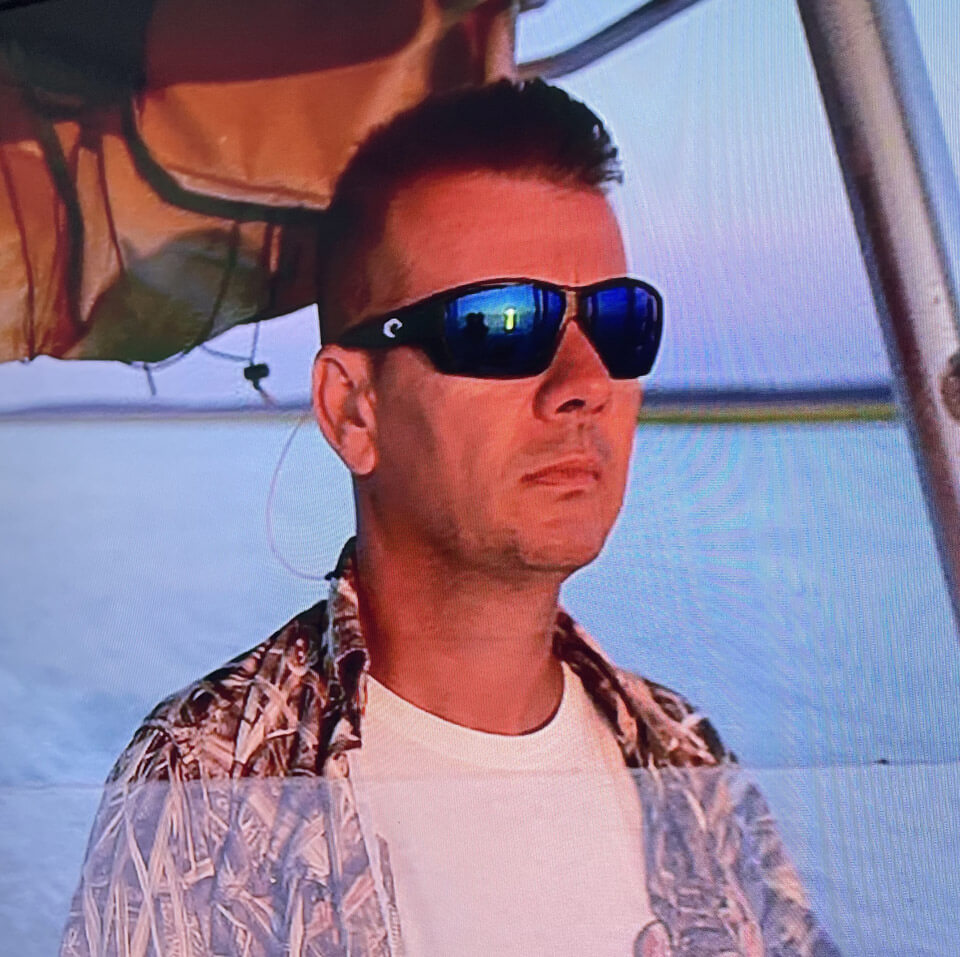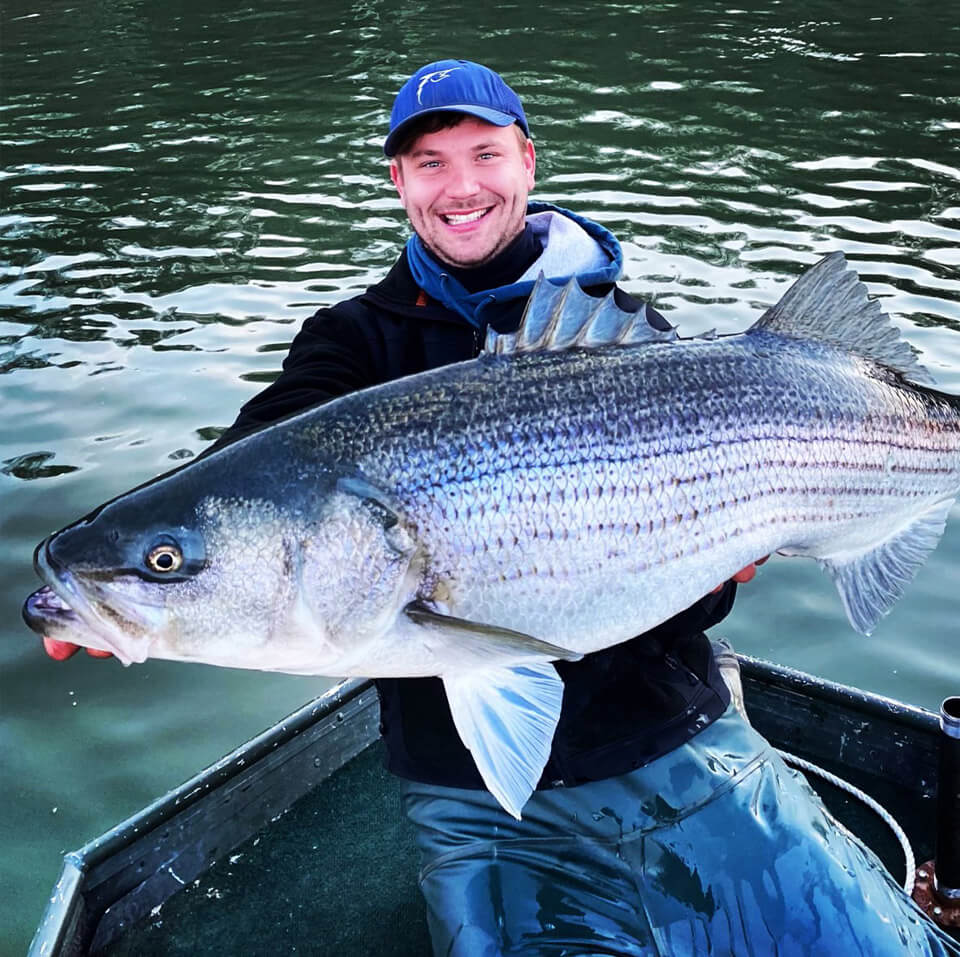 Fishing and crabbing running through his veins, Capt. Carter spends almost every day working on the Chesapeake in one way or another.
Carter has been with Team Tidewater for several years helping put clients on fish and sharing his experiences on the Bay.
Putting 100% of his effort into whatever he does Capt. Carter is an entertainer and a great guide to spend a day on the water with.
Growing up on Virginia's Eastern Shore, Jon has been working as a full-time captain and mate for Tidewater Charters on lower Bay and Creeks he has called home.
He knows the Chesapeake Bay's fishery like the back of his hand and keeps conservation in mind at all times.
Captain Jon Henry shows his enthusiasm for the fishery with clients every day on the water.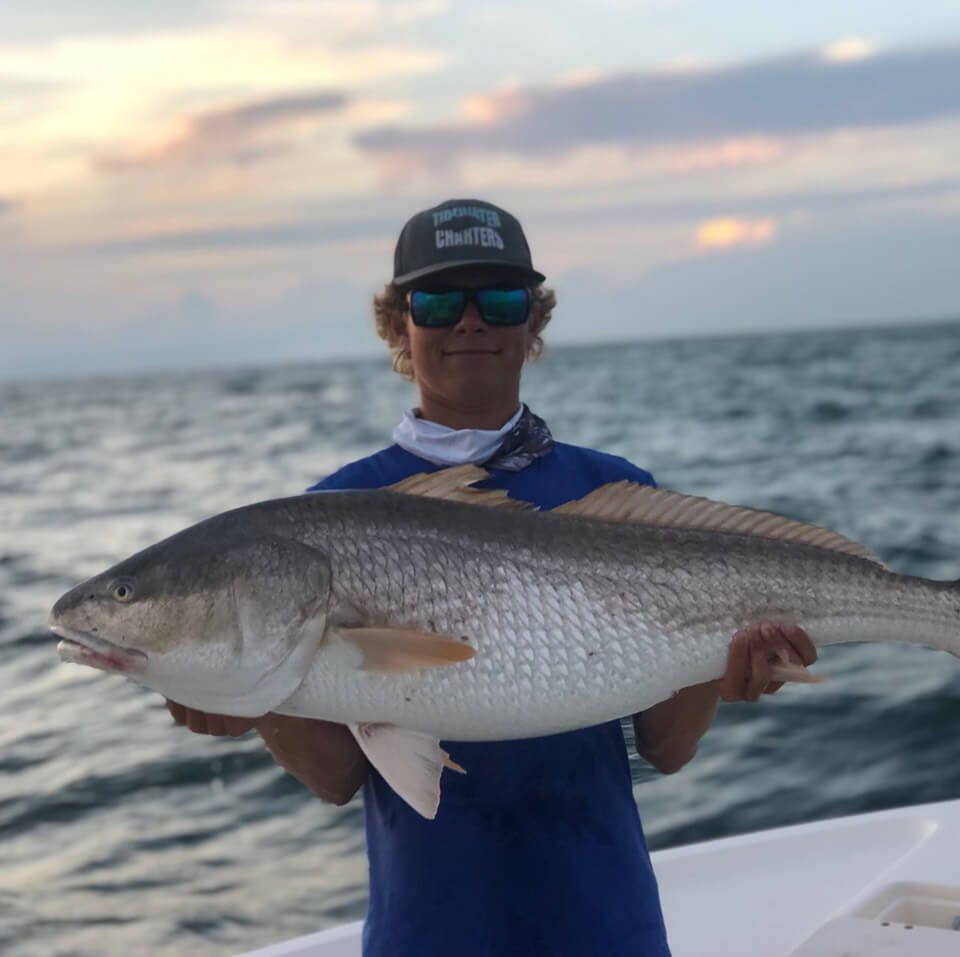 Fish with the
Tidewater Fishing Team
Tidewater specializes in Fly & Light Tackle expeditions on the Eastern Shore and in lower Chesapeake Bay. With the knowledge and know-how to get you on the fish, the experienced anglers at Tidewater have what it takes to create lasting memories of hot fishing action for both new and seasoned fishermen.
Striped Bass or Shad Fishing
During the spring and Fall months Tidewater Charters can be found on the Upper Bay and Mid Chesapeake Bay. Fly fishing and light tackle anglers can chase striped bass in only a few feet of water at this time of year under birds and on one the many flats and rivers throughout this stretch of the bay.
Sight-fishing for Striped Bass, Redfish & Cobia
If you've been searching for the opportunity to sight fish to giant striped bass in skinny water this is your chance!
Cobia, Redfish, Speckled Trout, Striped bass and more...
When conditions line up the Eastern shore of Chesapeake Bay comes to life and gives the light tackle or fly angler unbelievable opportunities for multiple species.
Come fish with Tidewater Charters!