Chesapeake Bay Fishing
Resources & Updates
Ready for unforgettable Chesapeake Bay Fishing?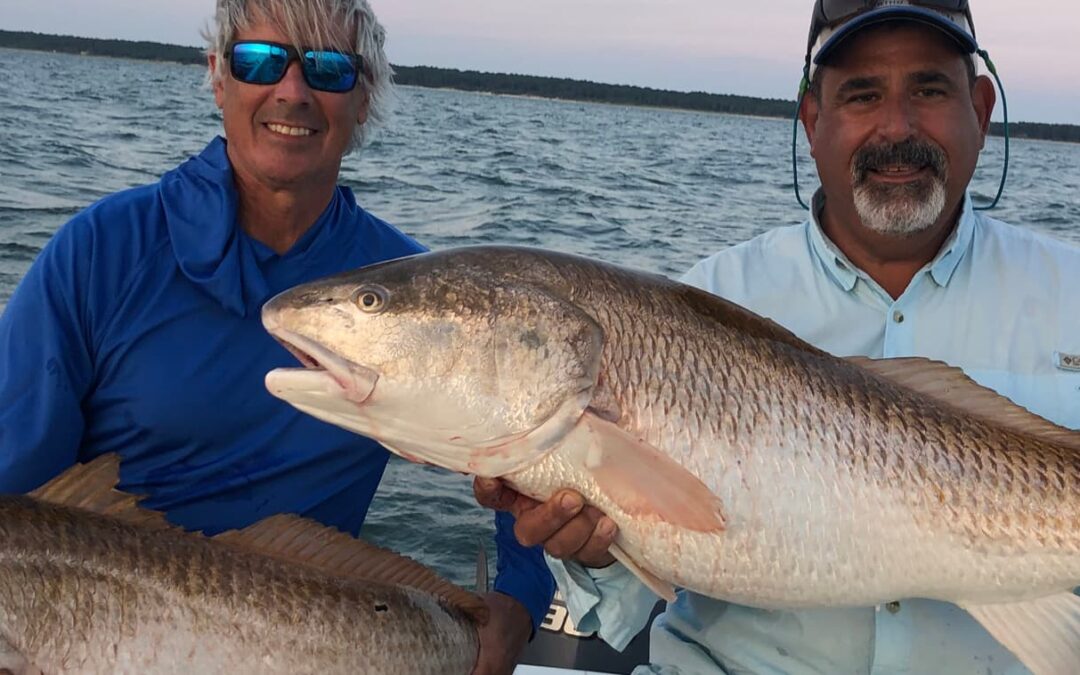 The Chesapeake Bay Bull Red Drum One of the most prized gamefish in lower Chesapeake Bay fishing is the bull redfish or red drum. Growing over 50 inches and weighing in sometimes well over 50 pounds these fish provide incredible opportunities for anglers for much of...
read more
Fish with the
Tidewater Fishing Team
Tidewater specializes in Fly & Light Tackle expeditions on the Eastern Shore and in lower Chesapeake Bay. With the knowledge and know-how to get you on the fish, the experienced anglers at Tidewater have what it takes to create lasting memories of hot fishing action for both new and seasoned fishermen.
Striped Bass or Shad Fishing
During the spring and Fall months Tidewater Charters can be found on the Upper Bay and Mid Chesapeake Bay. Fly fishing and light tackle anglers can chase striped bass in only a few feet of water at this time of year under birds and on one the many flats and rivers throughout this stretch of the bay.
Sight-fishing for Striped Bass, Redfish & Cobia
If you've been searching for the opportunity to sight fish to giant striped bass in skinny water this is your chance!
Cobia, Redfish, Speckled Trout, Striped Bass and more...
When conditions line up the Eastern shore of Chesapeake Bay comes to life and gives the light tackle or fly angler unbelievable opportunities for multiple species.
Come fish with Tidewater Charters!