Tidewater Charters Photos & Media
Ready for unforgettable Chesapeake Bay Fishing?
Stay up-to-date with
Tidewater Charters
Tidewater Charters can be found on Facebook and Instagram.
Like and follow us to be sure to receive plenty of event updates, fishing reports and photos & videos of recent adventures aboard a Tidewater Charter!
Winter Chesapeake Bay Striped Bass Fishing
Spring Chesapeake Stripers –
Jigging Hogy Soft Baits
Chesapeake Bay Striped Bass Fishing
With Hogy Lures Eels
Big Chesapeake Bay Stripers:
Using Soft Baits In The Shallows
Tidewater Fishing is
Supported by:
Other Sponsors
and Affiliates
This River is Wild is Tidewater's good friend and blogger extraordinaire Mark Erdosy and company.
Alaska Angling Addiction
Good buddies and great Alaskan Guides Paul and Lee lay down some giant trout and salmon action on the Kenai. Highly recommended if your fishing the Kenai Peninsula.
Conservation
and Fishery Protection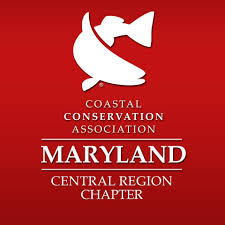 Support the Maryland Coastal Conservation Association. Anglers Working to Conserve, Promote and Enhance Maryland's Marine Resources. These people are hard at work protecting the resources we love!

Founded in 1967, the Chesapeake Bay Foundation (CBF) is the largest independent conservation organization dedicated solely to saving the Bay. Serving as a watchdog, we fight for effective, science-based solutions to the pollution degrading the Chesapeake Bay and its rivers and streams.
Come fish with Tidewater Charters!